The 5 Main Benefits of Verifying Your Domain on Google and Bing
If you have your own website, here's why you should verify your domain on Google and Bing with their webmaster tools. About the author: Dan Price (MakeUseOf) is a British expat living in Mexico. He is currently the Creative Editor for MakeUseOf and was formerly the Finance Editor. MakeUseOf is a technology website, focused on bridging the connection between users, computers, devices and the Internet through education. Feature image courtesy of mary416 via Bigstockphoto.
---
After you've created a new website, one of the first things you should do is verify your domain on Google and Bing's respective webmaster portals.
Let's take a closer look at the benefits.
Google Search Console and Bing Webmaster Tools
The two companies' apps are called Google Search Console and Bing Webmaster Tools. You can use your existing Google and Microsoft accounts to sign in.
Before you gain access to the apps' benefits, you need to verify that you own the domain you're registering.
Both apps offer multiple ways to verify your domain. On Google Search Console, you can use an HTML file, your hosting account credentials, Google Analytics, and Google Tag Manager, and a meta tag.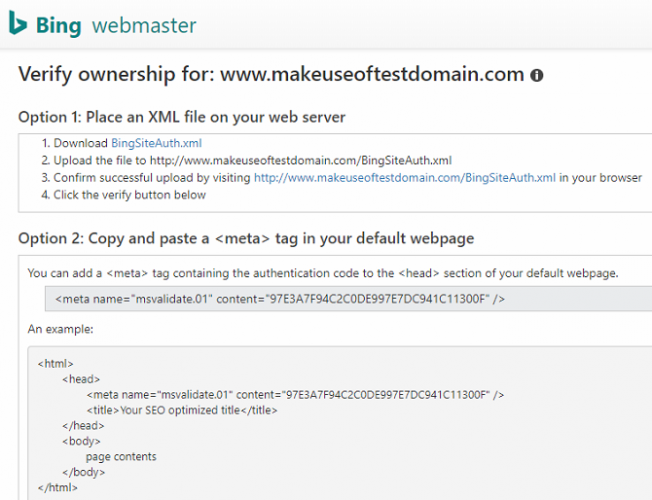 Bing Webmaster Tools also offers meta tag verification, as well as XML files and CNAME records.
If you're unsure how to proceed, install a service like Yoast or Jetpack. Both provide a quick and painless way to add the verification meta tags to your site. Jetpack is easy to set up and install on WordPress.
The 5 Main Benefits of Verifying Your Domain
There are five principle benefits of verifying your domain.
1. Add Sitemaps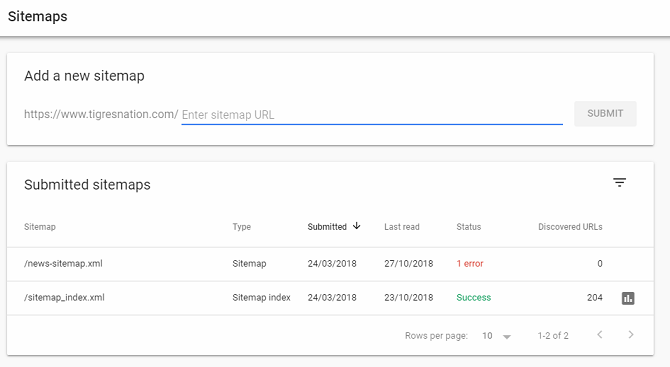 The first step for any new domain is ensuring Google and Bing are both able to see your site and that your content is appearing in search results.
One of the best ways to ensure the two search engines know where to find the content on your site is to submit a sitemap. If you want your content to appear on Google News, you can also provide a standalone news sitemap on Google's console.
There are lots of free tools that will help you create a sitemap. If you used a service like WordPress to set up up your blog, there are several plugins that'll do the job.
2. Check for Crawling Errors
Once your site has been online for a while, the number of pages and posts will probably start to balloon.
Sometimes, a search engine's crawler will encounter an issue; perhaps it's been unexpectedly blocked from crawling a previously indexed page, or it's encountered server errors (typically shown with a 5[XX] error code).
Some crawling errors might be nothing to worry about, but if there's anything unusual, the apps give you a way to locate and remedy the issue before it starts to hurt your traffic.
On Bing, you can also tell the crawler at which times of the day your site is most active, thus increasing the crawl frequency.
3. Customize How Your Site Appears in Search Results
Half the battle of getting people to visit your site is making sure the right people see it in search results and that its search result listing looks as professional as possible.
Google and Bing both offer tools to help you achieve this. For example, you can choose to target your site to people in specific geographic locations, check for mobile usability errors, and—in the case of Google—manage your structured data, rich cards, and data highlighter.
4. Detailed Site Reports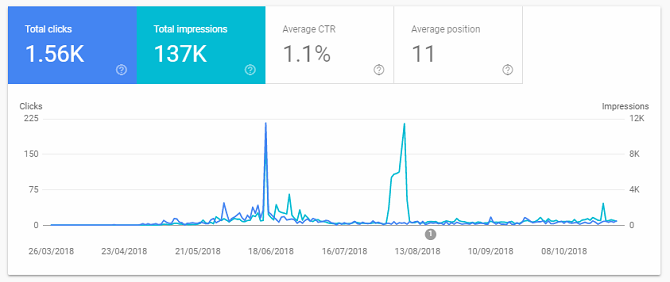 If you don't verify your domain, you will not be able to access your site's detailed performance data. By verifying, you'll have access to a vast amount of information. You can see:
Search queries that people are using to find your site.
Lists of your top performing pages and posts across a number of different metrics.
The countries where your visitors are based.
Which devices your visitors are using to access your content.
Lists of internal and externals links to your site.
On Google Search Console, you can further expand on the information available by linking the app with Google Analytics.
Having access to the site reports lets you hone your site for its audience. For example, if most of your visitors are from India, you can tweak the content of your posts to include more links and information that's relevant to the country. Or if most of your hits come from mobile, you can ensure your site's ads are optimized for smartphones. The list goes on.
5. Security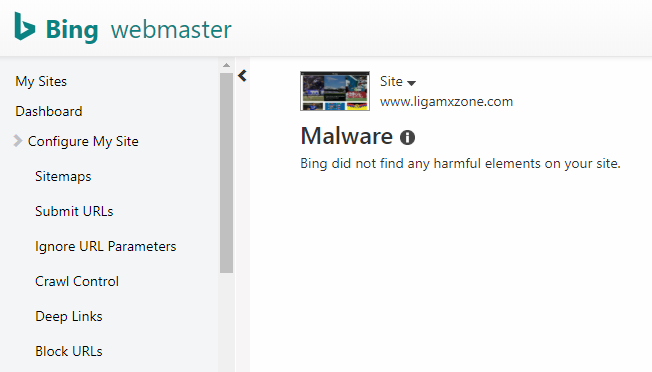 We all know about the threats that malware and phishing attacks pose to your home computer. However, many new website owners don't realize that their website is also at risk. Remember, website security is essential if you want your business to be a success.
If you verify your domain, Google and Bing's tools will both continually scan your site for issues. If they find malware, unwanted software, or phishing attacks, they will let you know immediately.
From a malware standpoint, they can advise whether you're facing a server, SQL, code, or error template infection. They can also identify code, content, and URL hacks.
Specialist anti-virus software for websites can help remove malware and fix the issue.
Verify Your Domains on Both Google and Bing
A lot of people only verify their domain on Google Search Console; they overlook Bing Webmaster Tools. After all, nobody uses Bing, right?
Wrong. 2,000 search terms are entered into Bing every second in the US alone.Remember, it underpins Cortana, Microsoft Edge, and Windows 10. Bing is almost certainly your second-largest supplier of traffic. Verifying on Bing will let you customize your site's in Bing search results and create more Bing-driven organic growth for your website.
Bing also includes two great little tools that you won't find on Google: Keyword Research and SEO Analyzer.
The keyword tool lets you find query volumes for terms related to your site. The SEO tool makes suggestions that can help your ranking on search engines.
And remember, Google and Bing aren't the only two webmaster tools out there. If you're running a global site, you should also register on Russia's Yandex, China's Baidu, and any other smaller localized search engines that send traffic to your site.
Read More About Running a Website
Verifying your domain on Google and Bing is just one small part of running a website. There's a lot more stuff you need to think about.
https://www.phoenixonline.io/wp-content/uploads/verifying-domain-google-bing.jpg
675
1080
Valeri K
https://www.phoenixonline.io/wp-content/uploads/2018/05/phoenix-logo-landscape-300x138.png
Valeri K
2018-11-20 21:59:37
2018-11-20 22:56:46
The 5 Main Benefits of Verifying Your Domain on Google and Bing